The ultimate WBS check. Check your entitlement to a state-subsidised apartment now!
In order to move into a publicly subsidised apartment ("social housing"), people looking for accommodation need a Wohnberechtigungsschein (WBS) or also known as a Paragraph 5 certificate, Paragraph 8 certificate and B certificate. The entitlement to a publicly subsidised social housing with a low rent is regulated differently depending on the federal state. With our reliable WBS calculator you can check your claim for a WBS.
Here you can find out everything about the residence entitlement certificate.
Where do I apply for a WBS?
You can apply for a WBS at the housing office in your city.
What are the requirements for a WBS?
You have German nationality.
You are a citizen of a member state of the European Union (EU).
You are a citizen of a country outside the EU and have a residence permit which is valid for at least 1 year.
Who is eligible for WBS?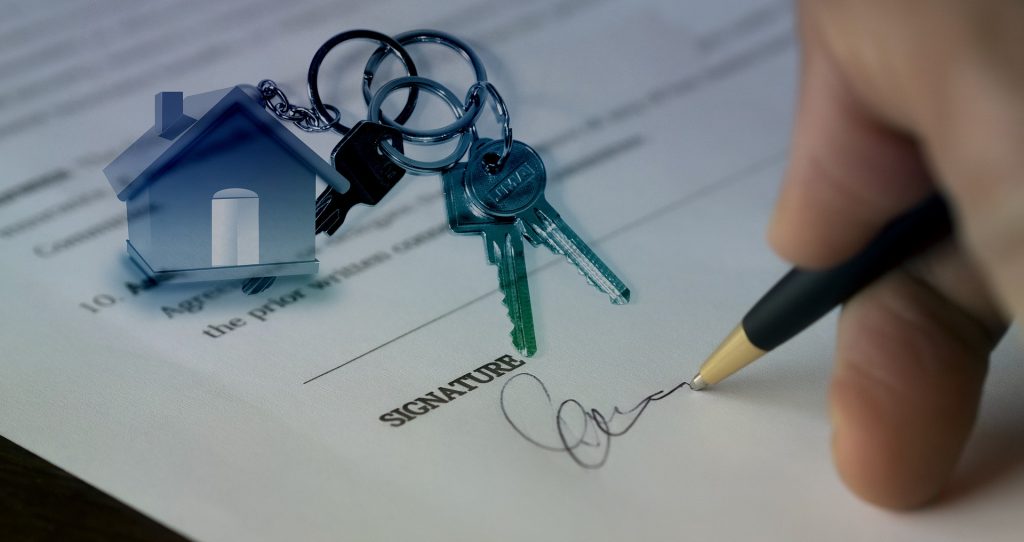 In principle, the income limits and other factors (as described in this guide) must be met. However, the following persons are eligible for a WBS in many cases.
Beneficiaries of Hartz 4 benefits
Low-income single parents
Disabled or severely disabled persons
Foreigners who have been registered in Germany for at least 12 months
Possibly: Trainees and students with BAföG (Learn more: WBS for students)
Income limits for WBS? (WBS calculator)
Whether you are entitled to a Wohnberechtigungsschein and how much is involved depends on the size of your household and your income.
It is possible to have your claim to a WBS certificate checked individually. You can only obtain binding information as to whether you are entitled to WBS from the relevant housing allowance office in your town or municipality.
In practice, single-person households without children can be supported up to a gross monthly income of 1500€. Two-person households with one child are partially eligible with a household gross income (i.e. including all income) up to a monthly gross income of €2,500.
Here you will find a brief overview of the income limits of WBS. In individual cases, further allowances can be included so that higher income groups can still be entitled to WBS.
If you receive income or benefits from the job centre below the income limits in your federal state, you are usually entitled to a residence entitlement certificate!
Examples for the calculation of income limits:
1 person household in Hamburg. You receive Hartz 4 / unemployment benefit 2 for about 450€ per month (5400€ per year) and have no other income.
This would put you below the income limit of 12.000€ in Hamburg and entitle you to a social housing.
Single mother working part-time as hairdresser with child in Herne (NRW). A hairdresser earns €1,200 net per month (€14,400 net per year) part-time and receives additional child benefit and maintenance for the child they have had in their previous partnership.
Child benefit and maintenance are not included in the calculation of income limits. Therefore, only the salary (14.400€) is taken as a basis for the calculation. This means that you are below the income limit in NRW and are therefore entitled to a residence entitlement certificate.
Size of household
1 person
2 person
each added
person
each added kid
Bund
12.000
18.000
4.100
500
Bayern
14.000
22.000
4.000
1.000
Berlin
16.800
25.200
5.740
700
Brandenburg
12.000
18.000
4.100
500
Bremen
12.000
18.000
4.100
600
Hamburg
12.000
18.000
4.100
1.000
Hessen
15.572
23.626
5.370
650
Mecklenburg-Vorpommern
12.000
18.000
4.100
500
Nordrhein-
Westfalen
19.350
23.310
5.360
700
Rheinland-
Pfalz
15.000
21.500
5.000
1.000
Sachsen
13.800
20.700
4.715
575
Sachsen-Anhalt
12.000
18.000
4.100
500
Schleswig-
Holstein
19.400
26.600
5.000
600
Stuttgart
21.730
28.885
5.740
700
Thüringen
14.400
21.600
5.000
1.000
The table does not claim to be up to date or correct and serves only as an orientation for a specific inquiry at your local Bürgeramt. You may be subject to other regulations or be affected by individual decisions.
Up to an income of € 48,000 annual net income, a residence entitlement certificate can be applied for. Thus the WBS has long since arrived in the middle of our society.
Learn more in the video or search click here to find current WBS apartments
Income limits WBS: gross or net?
The annual net income in your household is taken as a basis for calculating the income limits for the award of a residence entitlement certificate.
What income is not included?
Child benefit
Housing allowance
Revenue from maintenance payments for joint children
Benefits from health insurance, nursing care insurance, statutory accident insurance
However, unemployment benefit, sickness benefit, also BAföG and other aid for vocational training, are counted as income, as is the short-time work allowance.
Checklist: What documents do I need to apply for a WBS?
Application form for a residence entitlement certificate (§ 5 of the WoBindG or according to § 27 WoFG). You can find the application form WBS here.
Declaration of income
Certificate of income (completed and signed by the employer
Registration certificate from the registration office (copy)
Identity document (copy)
If applicable to you:
Partnership declaration
Declaration on joint custody
Birth certificate of your children (copy)
Marriage certificate (copy)
Severely disabled person's pass (copy)
Which apartment size is appropriate with WBS?
The apartment must not be too large, but must be adequate for the persons living in the household.
Single persons are entitled to a living space of 50 m². For each additional person 15 m² are added. The kitchen and other adjacent rooms are included in the calculation.
Please refer to the following list to find out which size of apartment you can apply for with a residence entitlement certificate:
| Members of the household according to persons | Apartment size | Number of rooms |
| --- | --- | --- |
| 1 | 50 m² | 1 |
| 2 | 65 m² | 2 |
| 3 | 80 m² | 3 |
| 4 | 95 m² | 4 |
| each added person | plus 15 m² | plus one room |
Can I request a larger WBS apartment than specified?
The limits and dimensioning of the apartment size should be observed. In practice, however, an excess of up to 5 m² is considered insignificant. If you have a residential entitlement certificate for a 2-person household, you are entitled to 65 m². Exceeding this to a 70 m² apartment is in most cases no problem.
My WBS application was rejected. So what now?
Your WBS application was reviewed and rejected. If you are forced to give up your apartment it is recommended to start immediately with the search for a suitable apartment. In many cases it is advisable to check your entitlement to housing benefit. The state pays low-income households a part of the rent, the so-called Lastenzuschuss. Find out more about the housing subsidy.
A rejected WBS application is not only annoying, but also often has serious financial consequences for those affected. In this case a short-term loan can help. A state-regulated loan is already possible from 100 € and up to 3000 € even with a medium credit rating. Compare the providers and get the cheapest loan during the transition period.
How long does it take to process a WBS application?
The processing of your application can be very different. In fast cases, it can be processed within 4 weeks. Especially in the big cities like Hamburg, Berlin or in the conurbations like the Rurhgebiet, a waiting period of up to 3 months must be taken into account in peak phases.
In special cases, a WBS with an urgency level can also be applied for. For this, however, certain life circumstances or an emergency must be present.
Apply for a residence entitlement certificate with urgency level.
The emergency certificate in combination with a residence entitlement certificate can be enforced if, due to special circumstances or emergencies, another, larger social housing is required.
In order for an emergency certificate to be issued, the issuing housing office must establish that it is not possible to foresee an apartment without support from the state.
A WBS with urgency can also be issued if the rent can no longer be paid due to an increase in rent or other circumstances. In many cases this is the case, especially after modernisation measures by the landlord.
Unfortunately, the requirements for a WBS with urgency are regulated differently in each federal state and must therefore be enquired about individually at your housing office.
If you have received a WBS with urgency, then unfortunately this does not yet mean that you are directly entitled to a WBS flat. Because the rule is: apartments are not allocated according to the order of approval, but according to their urgency. If you live in a city with many applicants with proof of urgency, the search for accommodation can still prove difficult.
No. Only residence entitlement certificates are issued to authorised persons.
I'm drawing Hartz IV. What relocation costs are covered by the Jobcentre?
The job centre may be able to cover the costs of the move. You can find out which prerequisites must be met and further information on the assumption of the relocation costs by the job center here.
How do I apply for an apartment with a residence entitlement certificate?
With the Wohnberechtigungsschein you can apply for apartments with "WBS Pflicht". In practice, it is recommended to make a tenant self-assessment when viewing a WBS apartment. This will increase your chances of obtaining one of the subsidised and coveted social housing. You can prepare a tenant's self-disclosure free of charge using our template.
Fees
The fees for the application depend on your place of residence and are communicated to you locally, but in practice they range from 0 to 30€.
The housing department in your district. If you live in Berlin, for example, you can apply for the Wohnungsberechtigungsschein WBS Berlin.
What types of residence entitlement certificate are there?
There are different types of residence entitlement certificate – namely type A and type B. The WBS type A is intended for low-income earners. When we talk about a Wohnberechtigungsschein in general, we usually mean type A (=classic or first funding path)
WBS type B is paid for income groups that are not eligible for WBS in the strict sense. Income groups in type B can even exceed type A by 80% depending on the federal state.
Type B is generally issued for certain funding models. Funding models with a type B are rare. Current funding models for Type B can be obtained from your city or municipal administration.
Difference between housing allowance and the residential entitlement certificate (WBS)
The residence entitlement certificate entitles them to a state-subsidised social housing. This offer is aimed primarily at low-income groups or recipients of unemployment benefit 2 (colloquially: Hartz 4) who are looking for accommodation. The special WBS flats ("social housing") are available exclusively for owners of this group of people. However, there is no general entitlement of WBS owners to social housing.
While the residence entitlement certificate is intended for people looking for accommodation, the housing allowance is intended to enable low-income earners to receive a rent subsidy (Lastenzuschuss) in their current housing situation. The amount of the rent subsidy depends on the actual rent in your district (similar to the rent index) and your income less individual allowances.
WBS for students
Students are generally not entitled to social housing and the corresponding residence entitlement certificate. The Paragraph 5 Certificate (WBS) is issued by the municipality in which a WBS apartment (social housing) is to be occupied. Often the person looking for accommodation is asked to prove that he or she has already lived in the municipality and also intends to live there for a longer period of time. Students may benefit from a special case regulation. For this you must prove that they cannot live permanently in their parents' household and that they also have too low an income.
You are not entitled to a residence entitlement certificate? A possible special case regulation: Check your entitlement to housing benefit for students with or without BAföG.
WBS for seniors & pensioners
Affordable housing is scarce and expensive. It is becoming increasingly difficult to find suitable housing, especially for people of advanced age. Age-appropriate living for senior citizens with a small pension, people in need of care or people who are entitled to assistance with care have few chances when looking for an apartment.
For this reason, the state has created various aid programmes to promote social housing (WoGG).
A residence entitlement certificate (Paragraph 5 certificate or B certificate) is the possibility for many pensioners and senior citizens to move into a publicly subsidised apartment. This also applies to age-appropriate forms of housing, such as barrier-free living, assisted living or special senior citizens' shared flats and multi-generational houses. With the help of state subsidies, a large number of social housing units have been built.
You have a nursing degree? Then you can claim special allowances when applying for a WBS certificate and thus increase your chances of obtaining a WBS. In any case, submit a certificate of your degree of care with your WBS application. Calculate the degree of care.
You can find everything about WBS for seniors here.